ABOUT US
Have you always wanted a backyard for entertaining, a water feature or pool that you can look out to after a long day, or a manicured front garden that's straight out of a home design magazine? Let's make that happen!
Good landscaping starts with good planning.
At Landscape Brisbane, we've been working in residential landscaping for a long time – 15 years. We're a Brisbane-based business that offers friendly, genuine, and quality landscaping solutions that promote an indoor-outdoor connection and, most importantly, complement your lifestyle.
We work closely with you to help invest your landscape budget correctly by adding value through best design practice and on-the-ground experience.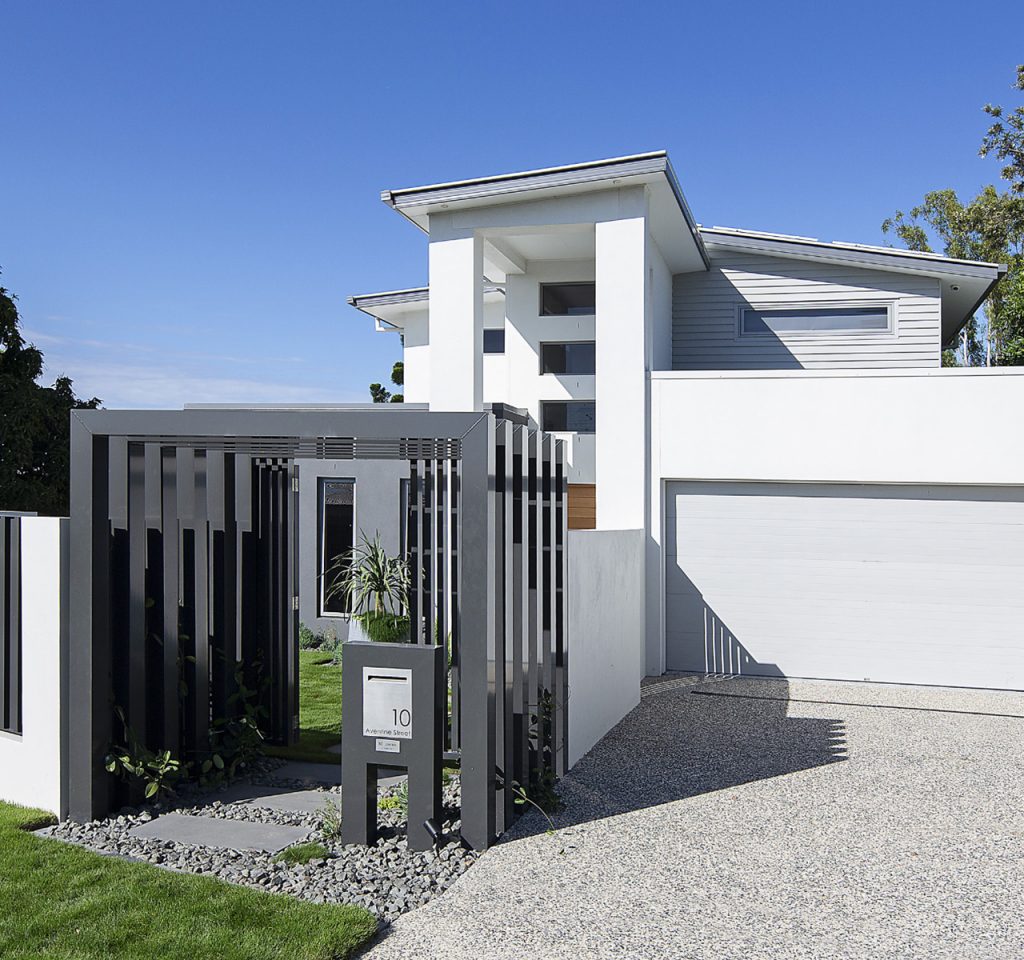 OUR STORY
Landscape Brisbane is not your run-of-the-mill landscaper. We like to do things differently to get the best results for our clients.
Our director Ricky has worked in the landscape industry his whole career, qualified to 1168252 QBCC, as well as holding a Cert IV in Landscape Horticulture. He's learnt the ins and outs of landscaping through on the job construction experience. You could say, he's seen it all – the good and the bad – so he knows what works (and what doesn't) when it comes to landscape design.
His career has taken him to all corners of the country, from the Great Barrier Reef Islands in QLD to the red earth of the Kimberley, WA, and his love of landscapes has inspired international travels to gardens all around the world.
Since starting a family of his own, Ricky launched Landscape Brisbane to carry on his love of landscaping, while helping other families get the outdoor area they deserve – a space to watch their kids grow, a place to relax, entertain and play.

WHY HIRE A LANDSCAPE DESIGNER?
Landscape design can make or break a home.
While there are a lot of DIY solutions around, if you don't use the right plants for your soil, position elements in the correct spot to capture sunlight, or use the right materials, you might be spending big on something that isn't going to work or last.
At Landscape Brisbane, we know what works for residential landscape design, how to balance form and function, navigate odd-shaped blocks or sloping terrains, and the best plants to suit Brisbane's humid subtropical climate. We take a big picture approach to landscaping and create thoughtfully designed spaces that last the test of time and use your area to its full potential – every corner will have a purpose.
Our costing guide system enables us to deliver accurate quoting for your project so you know right from the start where you stand when it comes to pricing. When you work with us, we'll also present you with a 3D Design using our incredible software LUMION 9.5pro, to fully immerse yourself in your new garden, before any construction work begins.
Want to see how amazing your outdoor area can look?